Fine Art Giclee Prints
Vegan Hahnemühle German etching art prints made from sustainably sourced paper and printed using water-based inks
Hahnemühle German Etching 310gsm. A heavy-duty paper with a slightly more textured finish than photo rag. The velvety matte surface is optimised for high-contrast prints and works brilliantly for limited editions. The paper has a warm white hue providing a perfect surface for reproducing paintings, lithographs and fine art photography.
This paper is guaranteed archival standard and meets the highest industry standards regarding density, colour gamut, colour graduation and image sharpness while preserving the special touch and feel of genuine art paper. This print is guaranteed to last many, many years in the right conditions, preferably behind glass and away from direct sunlight.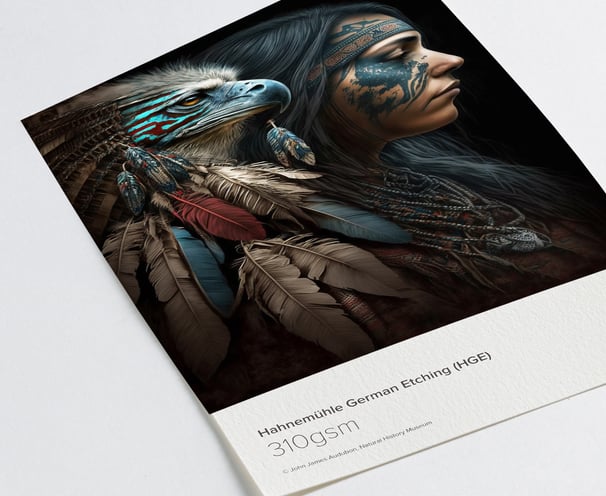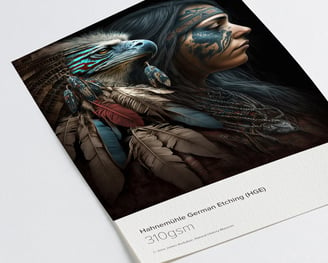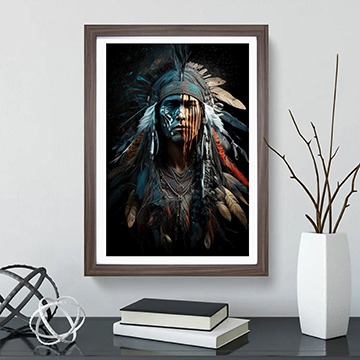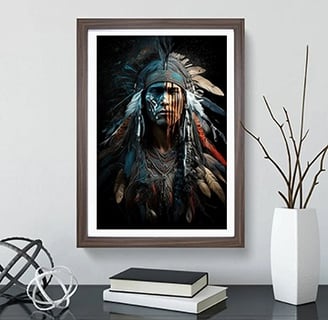 The Canvas
Premium Stretched Canvas
Each custom stretched canvas begins with a 12-colour Giclée print, produced from premium 400gsm canvas. Then a custom wooden frame is made and the rolled canvas print is stretched over it. The frame is 38mm deep European knotless pine with a finger jointed frame to create corner tension which helps to resist warping. For larger sizes, wooden 'wedges' are added to each corner; ensuring the canvas surface remains taut and allowing for easy re-stretching in future years.
The premium 400 gsm canvas is a finely textured artist-grade cotton substrate which consistently reproduces image details with outstanding clarity and detail. Our most popular canvas and superior to many more expensive branded alternatives. The edges of the canvas are mirror wrapped, whereby the image is repeated on the sides. The entire image then appears on the front without loss of any detail or cropping.